Grasshopper is leaving the UK
Turn Your iPhone into a Business Line
The Grasshopper iPhone app makes running your business easier
"This takes an already great service to a new level. Thank you!" Aaron in Virginia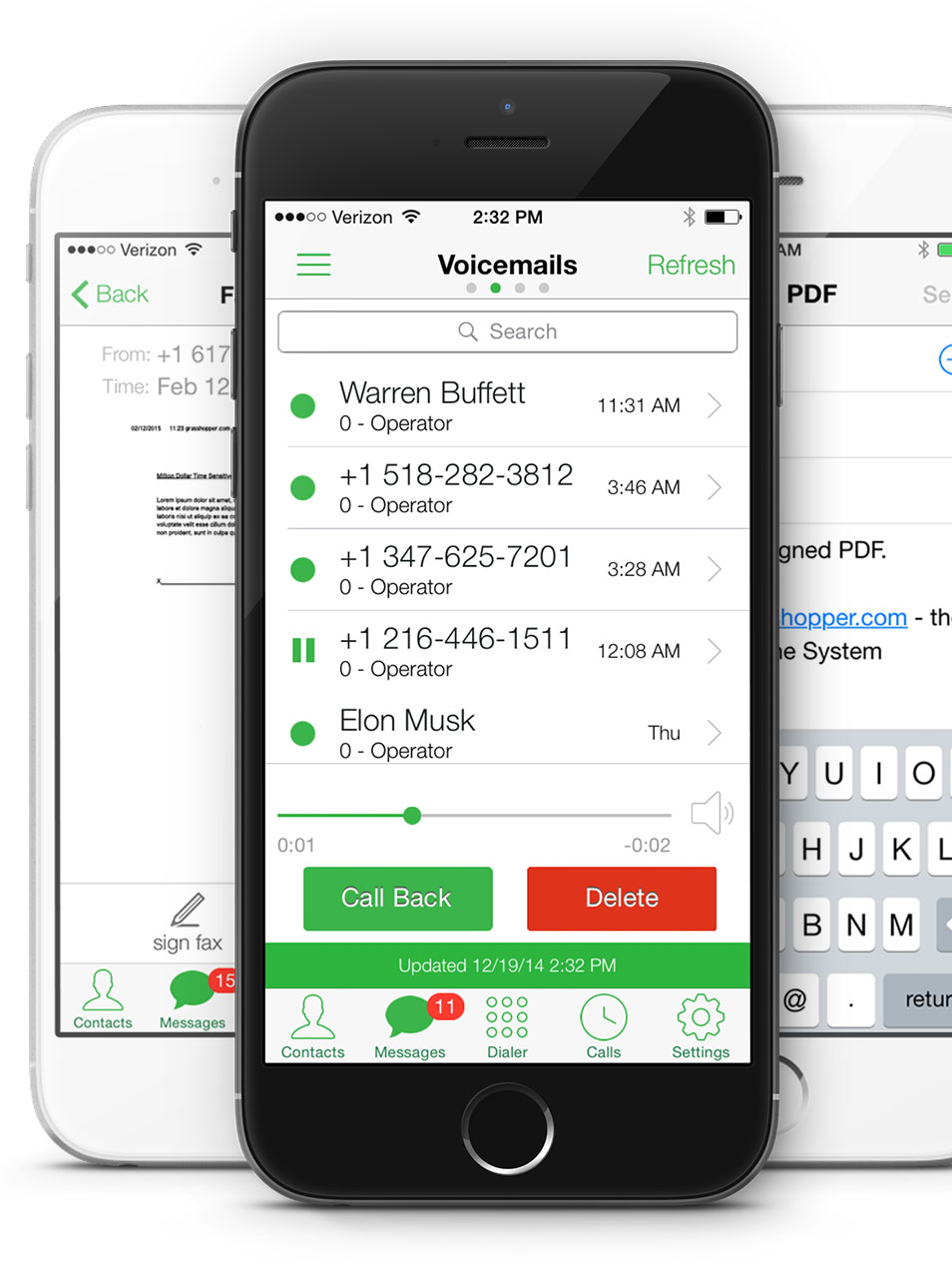 Listen to Voicemails
& View Faxes
Get all your voicemails and faxes in one place. Listen to voicemails, view and sign faxes, and return calls easily. If you have our Read Your Voicemail feature, the voicemail's transcription is just a tap away.
"A wonderful new tool from an already amazing company!"
Time to Teach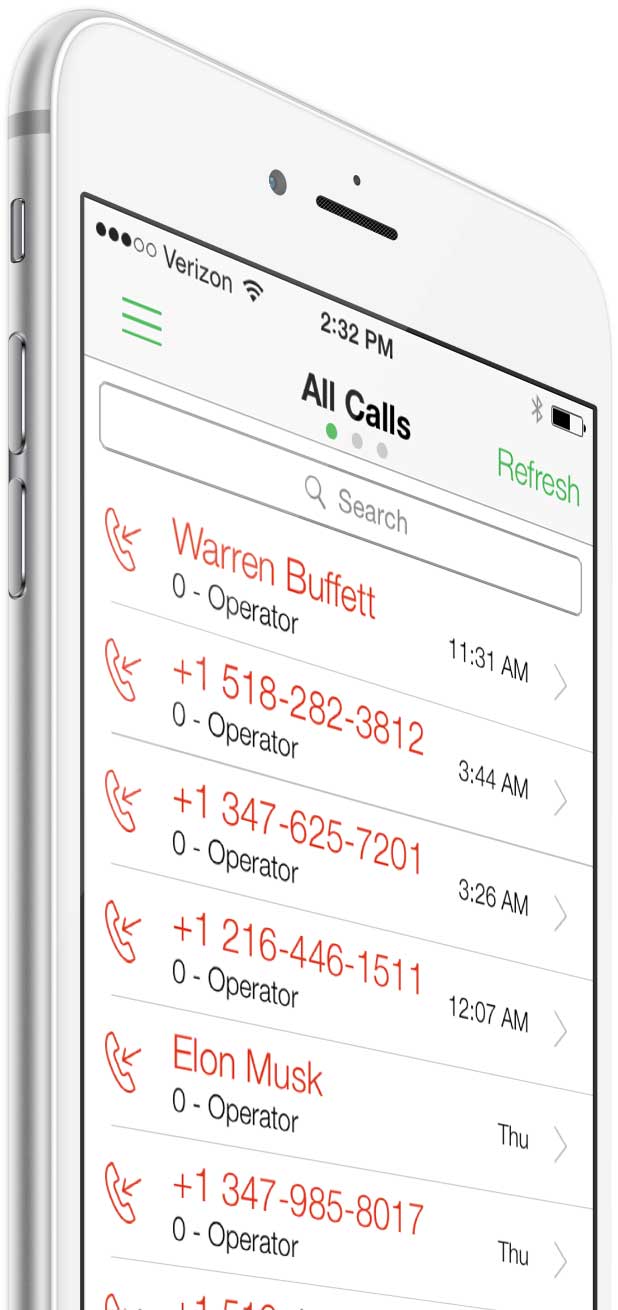 See Recently Dialed Calls
See all your recently dialed calls in one place. Add numbers to your iPhone contacts. See missed calls so you can quickly get back to customers and prospects.
"Building my business from a virtual office just got easier!" Tre in Pearland
"It's a huge need in my company. It's simple and does the job." Skibum10