Grasshopper is leaving the UK
Get Your New Phone Number Today
Get Regional, National or Freephone Numbers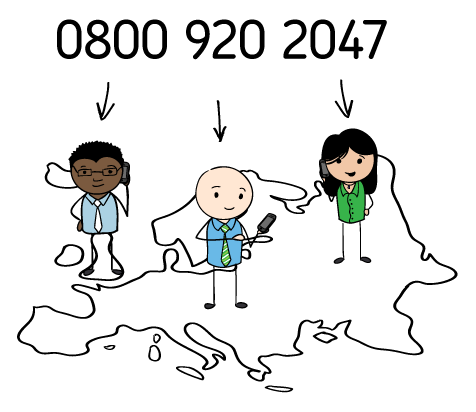 Get customised local or freephone numbers
Have calls automatically answered
Get multiple extensions for employees
Forward calls to your mobile or landline
30 Day Money Back Guarantee!
Get Phone Numbers Now »
or See How It Works »
Phone Numbers for Small Businesses: What You Should Know
When you are starting a small business, you will need to put some consideration into a phone number. There are so many questions: How do you buy a phone number? How much does it cost? How do you find the perfect number?
Your residential phone number is just not going to suffice for your business. Who wants family calling the business line? It's best to separate the business and the personal! In lieu of giving out your personal number, you might consider buying a freephone 0800 number or a new local number.
Numbers have so many purposes; customers can search for your address by phone number, find you in a telephone directory or do a quick phone number lookup to get in contact.
Where Does One Find a Phone Number?
We don't often think about where phone numbers come from or how they get to us, which is why it seems strange to try to look for one. Often, we just get our numbers from our mobile provider. But, you don't have to.
You can easily buy a phone number from service providers like Grasshopper. You can set that number to ring to your mobile phone or landline, whichever you prefer.
How Much Does a Phone Number Cost?
It depends. Usually, phone numbers are very affordable. You can buy a 0800 number from Grasshopper for £30.
What Kinds of Phone Numbers Are There?
In the UK, there are 0800 numbers (freephone numbers), 0870, 0845 (Non-Geographic Numbers or NGNs) and local numbers connected to places like London. 0800 numbers allow your customers to call you for free, making it easy to reach you.
Benefits of a Business Phone Number:
Improve customer satisfaction.
Have you ever tried to get in contact with a business only to discover you can't find their contact info? It's really frustrating and can make you feel unimpressed and dismayed. With a freephone number, you can improve your customer service and satisfaction simply by being available to take their call. A freephone number makes it easier for your customers to reach you and get their questions answered. They'll be able to call you any day, at any time and it won't cost them a thing. The easier you make it for your customers to reach you, the more likely they are to remain a customer.
Give your business credibility.
Freephone numbers aren't just for big corporations; they are great for companies of all sizes, especially those just starting a business. Having a freephone number gives your business credibility and enhances your company's image. You could be working out of your basement and no one would know.
Use as a marketing tool.
Did you know phone numbers can help you better track your marketing efforts? Think about it. You have a website, a print ad or maybe even an advert in Piccadilly Circus. When someone picks up the phone and calls you, how do you know where they came from? Phone numbers allows you to create extensions, which can then be associated with a particular campaign. One number for print, one for the website, etc. Your phone number can act as a marketing tool and as a result can increase your call volume, sales and ROI.
Over 250,000 Happy Customers Served
Here's what a few of them have to say about Grasshopper
I am now a huge fan of Grasshopper… truly saved the day (and my sanity). Carolyn Appleton Carolyn M. Appleton, Inc.
Having a phone number on our site increased conversion of site visitors to sign ups and paid users! Allan Branch LessAccounting